Touch Of The Fumbles: Back to reality
After weeks of telling ourselves not to get ahead of ourselves whilst simultaneously getting ahead of ourselves, Crows supporters came back to earth with the force of a misjudged Brodie Smith landing on the weekend. Between that and Port's emerging renaissance, our Fumbles correspondent has judged his return impeccably.
Ah yes, I remember now. It's all coming back to me.
We are very, very bad.
My team, that is: the one I've supported through these past two seasons of bottom-of-the-table egregiousness – after two-and-a-half post-premiership decades of mostly middle-of-the-ladder mediocrity punctuated by bursts of almost-but-not-quite premiership-contending competence.
Having beaten last year's grand finalists by a point and the previous season's premiers before that, one might have been forgiven for getting a tad carried away about everything.
After all, we were playing GWS – who had one measly win from the previous six starts to show for their season thus far.
We, on the other hand, were 3-3, with a couple of close losses and a win over the previous year's runner-up under our belt and looking to set up an unlikely charge into the eight with a handy win over a vulnerable Giants on our home deck.
It was the perfect chance to showcase just how far we've come since this time last year…
…when we were, yep: 3-3 with a couple of close losses and a win over the previous year's runner-up under our belt and looking to set up an unlikely charge into the eight with a handy win over a vulnerable Giants on our home deck.
And, as it turned out…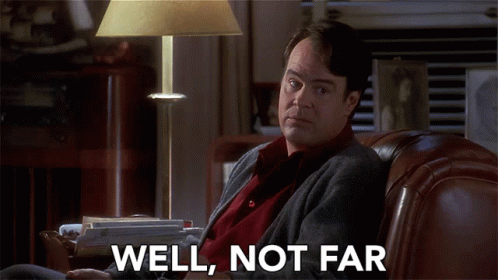 So dominant were the Giants from the very get-go it was, indeed, as if I'd somehow found a time machine and rocked up at the previous year's game by mistake.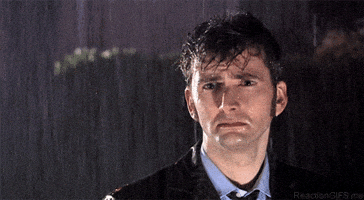 Digressing for a moment, but did I ever tell you about the moment the Giants became my default second-favourite team?
Probably not, because I didn't really notice it at the time.
But four years ago we played them on our home deck in a game that became a defining turning point for both teams: they'd had successive preliminary final heartbreaks, while we were the reigning-losing-grand-finalist (if that's even a thing?). They were coming off a four-game losing streak; we'd just had our buttocks unceremoniously handed to us by a rampaging Demons in Alice Springs.
When we hit the front via a booming Fogarty kick from 50 early in the last (back when he was our great hope for the future, rather than some guy trundling around in the twos), the crowd roared to life and it seemed certain we'd run away with the game.
Unfortunately though, the crowd wasn't actually playing the game, and the team itself folded like Superman on laundry day as the Giants rallied for their first ever win over us at Adelaide Oval.
It was the last day of Autumn, 2018 – and for us, it certainly ushered in a long, cold winter of discontent from which we are evidently yet to fully emerge.
As for the Giants, though, from that desperate, backs-to-the-wall win, they rallied again to make that season's finals, and went on to play the next year's grand final – losing heavily to Richmond, as was the style of the time.
It was about this point that I decided life was too short to dislike such a team merely because someone at the AFL happened to simply make them up one day as a bit of a marketing gimmick and because the first player they recruited was our emerging key defender and future captain who had grown up supporting the Crows.
No, instead of taking that defeat as a reason to intensely despise the AFL's western Sydney love-child, I decided the Giants had merely done exactly what I had hoped my own team would do in such a situation, and found a way to win.
And while the AFL's slightly older, balder, fatter love-child, the Gold Coast Suns, went through their adolescence inventing amusing and expensive new ways to fail, the Giants developed a squad – and a football brand – that was tough and resilient and compelling.
To put it in AFL parlance: I loved the way they went about it.
They've also got a killer club song, incidentally (though I could've done without hearing it on Saturday, but it still beats our own unofficial anthem that most Adelaide supporters might have been inadvertently humming to themselves as proceedings progressed).
Fast forward four years, and they've done much the same thing to us at home twice more, but worse.
And frankly, it's actually wearing a bit thin now.
As that noted football commentator Oscar Wilde would have observed, to lose one season-shaping home clash with a struggling GWS by 10 goals might be regarded as a misfortune; to lose both looks like carelessness.
Moreover, not long after the latest Adelaide Oval massacre finished with a fairly flattering 59-point margin, Port managed to prevail in the most boring football match ever played, by a solitary point (if this sounds like it should be enthralling, that point was one of 31 scored during the preceding four quarters).
Which more or less confirmed Saturday as the most disappointing day in football history, the 2004 and 2017 grand finals aside.
For while it's been something of a regular occurrence in recent years, this was in fact something that hasn't happened since last August: Adelaide losing while the Power prevail on the same weekend.
So it's been quite the week, really.
Successive Monday public holidays meant your Fumbles correspondent had to forfeit the opportunity to enthuse about the wins over Richmond and the Bulldogs – each reasonably considered among the most impressive of Matthew Nicks' coaching tenure, given they required the Crows to dig in after falling behind in crucial stages.
So instead, I'm back to bellyache about yet another familiar failure – the sense of which was not helped by our most accomplished and marketable AFLW star walking out to an unnamed "expansion club" mid-week.
Champion. Pioneer. Leader. Erin Phillips has informed the Club she wishes to explore her options with an expansion club.

Thank you, Erin 💙❤️💛

DETAILS: https://t.co/SEXZwkIsDi#weflyasone pic.twitter.com/dBoIwPGnQh

— Adelaide Crows AFLW (@CrowsAFLW) April 26, 2022
One can only hope her family is ok with her decision, given their deep and abiding love for the Adelaide Football Club.
https://twitter.com/adelaide_fc/status/1268138512982765568
Erin's departure has, at least, potentially helped clarify whether I'd have been less annoyed about the likes of Dangerfield and Tippett (and, y'know, everyone else) if their respective tenures had resulted in a flag before they departed for home, or cash, or whatever the case may be.
And I suspect the answer is, yes.
(The fact she turns 37 this month also probably has something to do with it, tbh.)
But the reality is, we'll always have the three flags. Not to mention the photos of her dad celebrating in a Crows polo.
And that's something. In fact, that's quite something.
Still, I could've done without the comments about Erin trying "to help this [unnamed expansion club] get as many players as it can" from the Crows.
"I'll definitely be making some phone calls, don't worry about that," she told AFL360.
And while the expansion club in question is currently resembling a cross between our medical rooms and an Adelaide retirement party, that's still kind of annoying.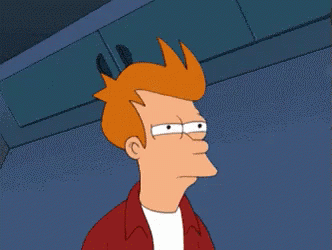 Especially since that expansion club's men's team is now a mere rung behind us on the AFL ladder and by this time next week, we might well be back behind them.
All without really knowing anything more about how we're placed for the season ahead, and the years beyond that.
Our one-point loss to Freo doesn't look so bad with the Dockers ensconced in the top four, but our loss to the Bombers looks increasingly ugly with each successive Essendon flop.
The Bulldogs bounced back this week to suggest our one-point win in Ballarat was no fluke and, while I was tempted to conclude our Richmond win was a symptom of the Tigers' inability to travel, they smashed the hapless West Coast on an oddly-fixtured Friday night showcase.
So are we good, but just unable to play GWS?
Are we bad, apart from a few weeks at the start of any given season?
Are we improving, but young and mercurial, with a propensity to simply not show up every few weeks?
And what of Port?
Are they still a prospective finalist who just had to shuck off a poor start? Because, frankly, that would be rather annoying after such an enjoyable opening six weeks.
But maybe there's nothing much at all that we can read into the season thus far.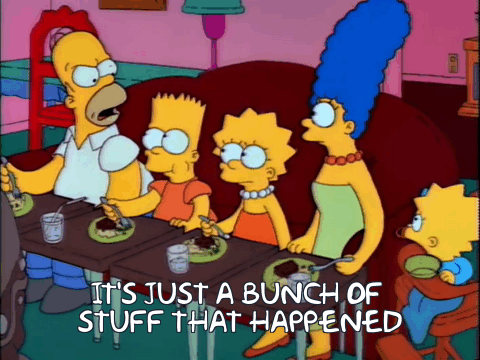 At any rate, with two games each against the Eagles and the Roos to come, it's likely we'll scramble enough wins to better last year's record. But on Saturday's showing, it will be a while before we can again feel confident in what our team is going to dish up on any given day.
Ah well.
It was fun while it lasted.
Touch of the Fumbles is InDaily's shamelessly biased weekly football column, published on Mondays during the AFL season.
Local News Matters
Media diversity is under threat in Australia – nowhere more so than in South Australia. The state needs more than one voice to guide it forward and you can help with a donation of any size to InDaily. Your contribution goes directly to helping our journalists uncover the facts. Please click below to help InDaily continue to uncover the facts.
Donate today