Touch Of The Fumbles: Omicrom
There's a certain symbolism to playing Carlton and discovering that, as a yardstick, we are some considerable way off the mark.
For what better way to assess the progress of our own, still nascent, rebuild than by pitching it against the archetypal rebuilding side?
But if the Blues of 2022 are the benchmark to which rebuilding teams can aspire, it certainly gives us cause for optimism: only about two decades more of these kind of performances before we can again contend!
That means I can look forward to spending my first years of retirement enjoying my team's triumphant return to finals action. Good times.
Still, things could be worse.
It was heading into distinct 119-point-territory for a while there against the Blues, but luckily a late rally resulted in a far less traumatic but nonetheless still triggering 48-point margin at the death – which is surely cause for celebration of some sort.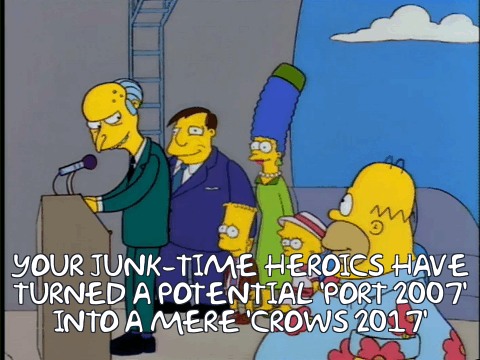 It was also notable as the first game since preseason that Adelaide has been seriously hampered by the league's controversial COVID protocols.
Not in a West Coast 'lose-half-your-starting-squad' sort of way but – in an episode that shall henceforth be referred to as 'Crowvid-19' (or the Omicrom strain, either way) – coach Matthew Nicks was forced to sit this one out.
That meant his senior assistant Scott Burns was forced to step up against Michael Voss's side, bringing back fond recollections of their run-in during the 2002 Grand Final, when Burns pole-axed Voss only for the Lions captain to bounce back up and dish the ball off to Simon Black for a crucial goal.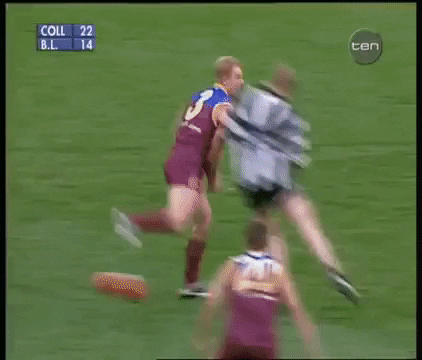 As fate would have it, yesterday's game played out much the same way: Burns' Crows landed the first blow, kicking the opening two goals: only for Voss's Blues to bounce back with 15 of the next 18.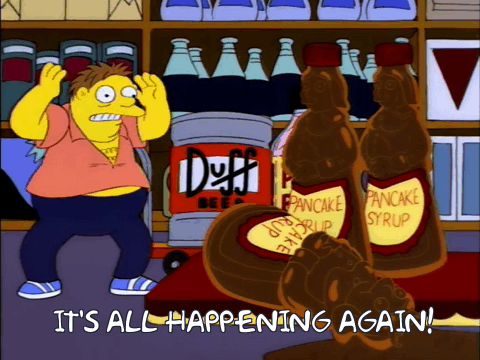 It was a rude awakening: to that point we'd been assured that we were statistically 100 per cent likely to win under a stand-in coach (even the Eagles' 75-point loss to Brisbane under Matthew Knights was sort of a win, given the 100-point handicap I'd given them during the week).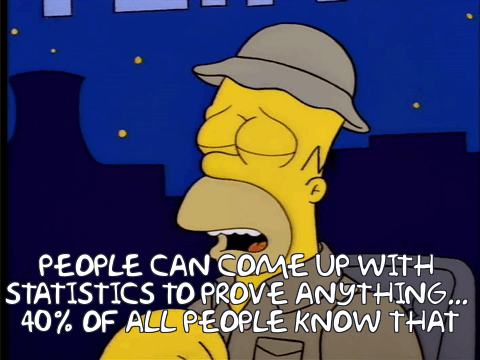 Instead though, not merely did we not win, but the Blues' third-quarter onslaught was briefly reminiscent of our worst-ever loss – against Brisbane in 2004, when we similarly went into the main break four-and-a-bit goals down with hope in our foolish hearts, only to concede a barrage of goals with little resistance.
At least said barrage was more modest on this occasion: against the Lions it was a lazy 21 of the next 23 goals (including 11 to none in the final term).
Back then, of course, we didn't have social media, so people instead had to post their frustrations on the walls of their respective clubs: in our case some wag opted to daub the sort-of word "disgracefull" [sic] on the side of the Crows' West Lakes HQ to welcome the players home.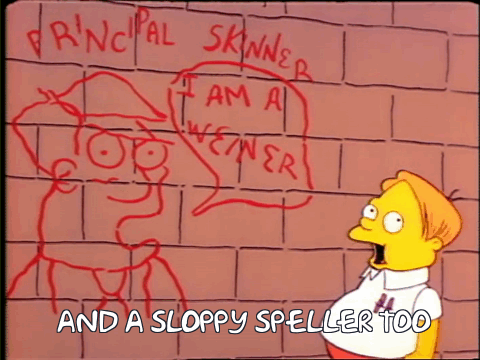 Two things about that episode though:
Firstly, we actually won the following week (albeit in one of the stupidest games ever played, in which we didn't kick a goal until well into the third quarter against the Kangaroos and yet that goal still managed to give us the lead).
And secondly, the following year we won the minor premiership (not the actual premiership though; that would just be silly).
I can't really see either of those things happening this time round.
Indeed, there's only one appropriate reaction when reflecting on yesterday's match while pondering the next few weeks ahead: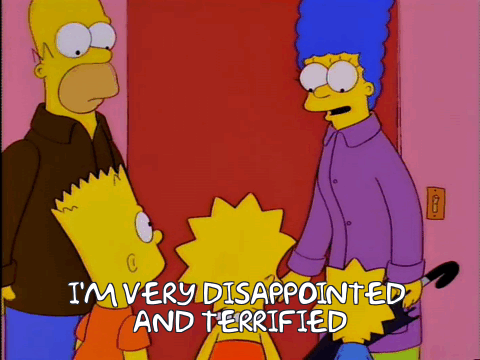 For one thing, our next three games involve sides ensconced in the top eight – namely Brisbane, St Kilda and Geelong.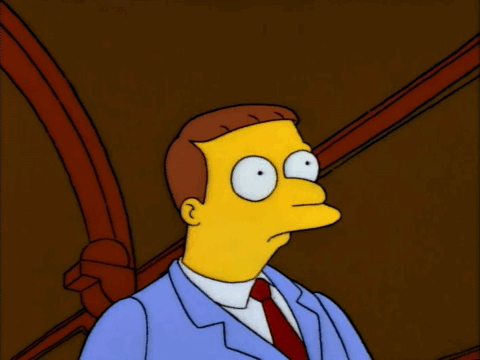 Which means we'll likely be 3-8 before we get to our tiny 'winnable games' window, a mid-season trio in which we play West Coast, Gold Coast and the Kangaroos, with a bye thrown in for good measure.
And you just know we'll find a way to bugger at least two of those three games up.
Anyway, it looks like we'll be spending the next month counting the days until we play the Eagles.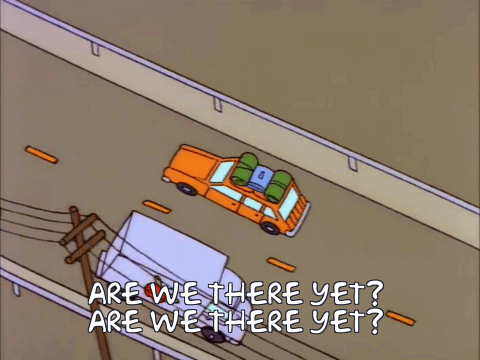 Of course, none of this would matter quite so much if it weren't for the fact that the season's other pleasing subplot – Port's woeful start – is now just a distant memory.
In fact, the Power's season is turning out like that old Stallone action flick Cliffhanger: highly entertaining at the start, but quickly becoming routine and forgettable.
The only real highlight of their Friday night win over the Bulldogs was an early shot on goal from the visitors that sparked wild celebrations, only to be adjudicated as a behind – in scenes fondly reminiscent of happier days.
Worst of all is the fact that Port coach Ken Hinkley may have been right on the money when he reflected on his side's 0-5 start to the season.
At the time, Crazy Ken reflected on his first season at the Power helm, when Port won their first five games only to lose the next five – eventually making the finals regardless.
His point, in a roundabout, 'Crazy Ken' sort of way, was that it's possible to lose five in a row and still make the major round – it's just not usually advisable to do so from the very start of the season.
How we laughed at Crazy Ken when he said this.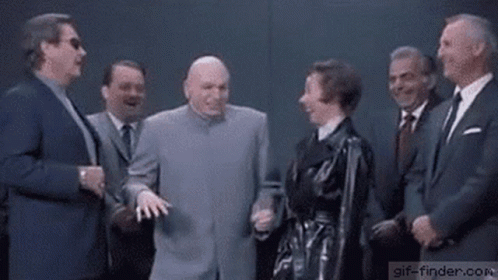 And yet, they've won the three games they've played since, and have the Kangaroos next week – which means they're highly likely to face the Cats the round after that with a perfectly respectable 4-5 win-loss ratio.
That means, too, that it's becoming increasingly possible that (whisper it)… Crazy Ken was right.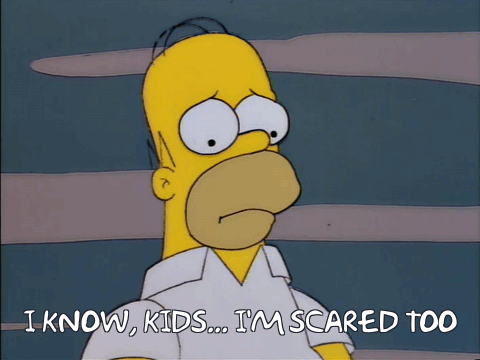 Frankly, things working out for Port is making what's fast becoming yet another write-off of a year even more tedious; particularly given the relish with which they're building their prospective inaugural AFLW team:
Still, there's always light at the end of the tunnel.
I mean, sure, this rebuild is frustrating and patience-shredding and tedious, and sometimes it feels like we can't wait to get where we're going, and other times it feels like we're not sure where that is exactly.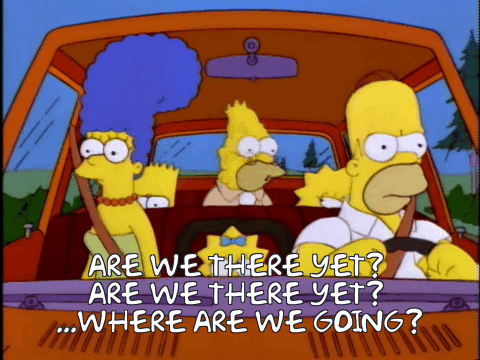 But watching Carlton tear through us in that third term yesterday was a powerful symbol of the fact that this painful era of transition will almost certainly bear fruit, one day.
In about 20 years.
Touch of the Fumbles is InDaily's shamelessly biased weekly football column, published on Mondays during the AFL season.
Local News Matters
Media diversity is under threat in Australia – nowhere more so than in South Australia. The state needs more than one voice to guide it forward and you can help with a donation of any size to InDaily. Your contribution goes directly to helping our journalists uncover the facts. Please click below to help InDaily continue to uncover the facts.
Donate today