Touch Of The Fumbles: Lucky 13
It's been a big weekend for the Number 13 in Adelaide Football Club circles.
For a number generally associated with bad luck, it's generally been anything but for the Crows.
Indeed, it was the final margin of the AFLW side's history-making third premiership on Saturday arvo – a happy compromise between the blowout that loomed in the first half and the boilover that loomed during the tense final term, with the ball parked in Melbourne's forward line as they threatened a breakthrough goal that never came.
I've pondered before the fate-baiting wisdom of a football club assigning its captaincy to a player sporting the single most unlucky number in the western world on their back.
For some reason, we've done this twice – which might explain that gnawing feeling that we've laboured under some sort of curse for much of the past few years. (The perpetual inability of the foundation men's team to win a third flag is obviously the primary driver of that theory).
Not so the women's team, however.
I'll admit that after last year's home grand final capitulation I pondered the prospect that the Crows AFLW team was doomed to follow the Adelaide jinx of winning two flags and thereafter, quoth the raven, nevermore.
But this women's side operates on its own plane of existence, a parallel universe of general goodwill and fortune free from the frustrating history of their AFL counterparts: the proverbial yin to their yang, the Jekyll to their Hyde, the Chris Scott to their Brad.
For all the hype in the lead-up that this was basically all about Erin Phillips vs Daisy Pearce, neither was a dominant force – both, aptly enough, finishing with as many kicks as the other: 13.
For Erin, though, that included a crucial second-quarter goal that put the home side 17 points clear – the highest margin of the game, as it would turn out.
Mind you, no sooner was the game done than the narrative shifted to the next Erin-centred conundrum – whether this was indeed the final time she'd played in Crows colours, with a long-mooted off-season shift to a cross-town start-up named Port Adelaide.
Now, look – I get why this would, under many, many alternate circumstances, be an incredibly traumatic departure. But if it happens, I'm ok with it, despite the obvious fact it is a clear contravention of the First Rule of supporting the Crows: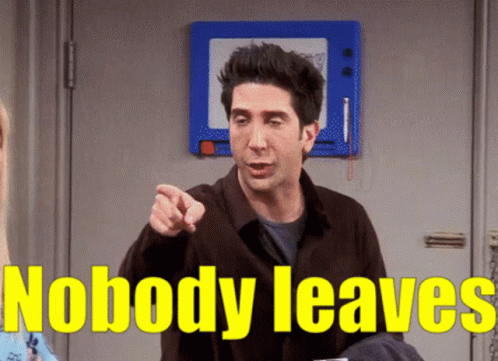 That rule, by the way, only applies to what supporters would like to happen, as opposed to the First Rule of What Actually Happens:
Still, it's fair to say that leaving to join the hated Port – and moreover knowing that this is probably the objectively Good and Right thing to happen – would generally be regarded as the worst of all possible scenarios.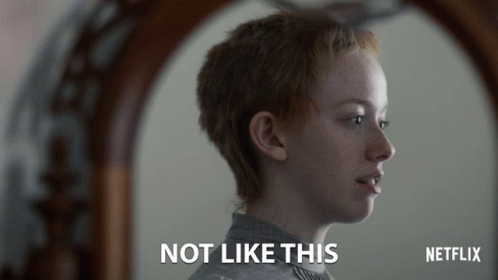 But, here's the caveat.
One reason that Adelaide supporters so took against, just for example, Paddy Dangerfield for following his heart back to the Moggs Creek Moggies wasn't simply his act of rank betrayal (though there was that, of course).
But we were in the zone – and so was he.
The year after he left, we missed a double chance (and potentially two home finals), by a mere win. The same year, he won the Brownlow.
It's entirely arguable he would have made the difference between also-rans and premiers, especially in a year in which the flag was won by the seventh-ranked side.
(To be clear, he would not have been the difference on Grand Final day the following year, but enough about that).
So is that the equation? Deliver a flag, and all is forgiven?
Well, it certainly helps.
And Erin Phillips has thus far helped deliver three of them.
But there's another thing.
The early years of the AFLW comp have been sort of joyous and free, unburdened by the weight of cynicism and unmet expectation, that bitter ballast we carry into every AFL season to keep our hopes firmly grounded.
But every great narrative needs a villain. And a football league without Port Adelaide is kind of like Star Wars without Darth Vader.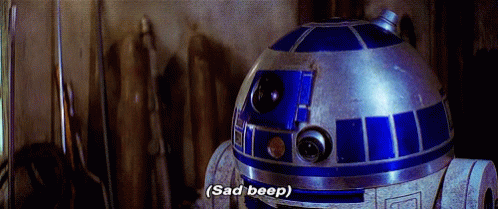 Moreover, the AFL rivalry between the Crows and Port was always strengthened by their inception tale – the eleventh-hour rearguard to cruel Port's secretive foray into the national comp.
Perhaps the defection of Adelaide's most bankable women's footy star to the club for which her Dad won eight flags is (whisper it) actually just the narrative we need to elevate the Crows' greatest rivalry into the women's league.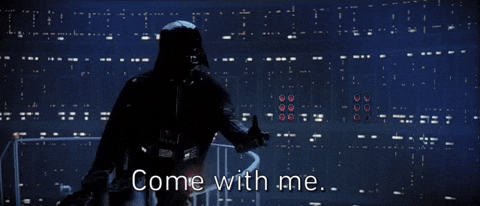 It doesn't mean I'd be happy about it. But then, I wasn't happy about Luke losing his arm and the Empire consolidating its power, but I'd still concede that as far as storylines go, it's the best thing that ever happened to the series.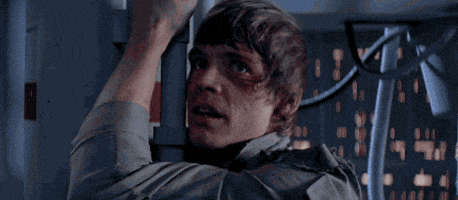 And of course, if it doesn't happen – that's totally fine too!
Anyway, as fortunes would have it, it was also a significant weekend for our other – far more maligned – former skipper who sports the number 13.
And, not unsurprisingly, while the AFLW side did what they do best and won a flag, the men's team did what they do best, and lost in heartbreaking fashion.
But, again, the talking-point in the lead-up was all about the player in the #13 guernsey – not least because Tex's immediate recall after a six-match racism ban was conveyed by the club somewhat over-effusively, given the circumstances.
Which kind of gave off the vibe that the club wasn't taking the circumstances behind the former skipper's absence with appropriate gravity.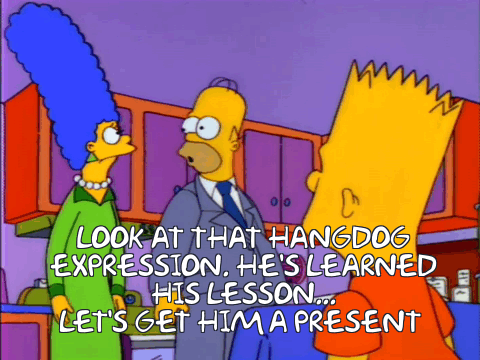 To be clear, the announcement was pitching the vibe somewhere around here: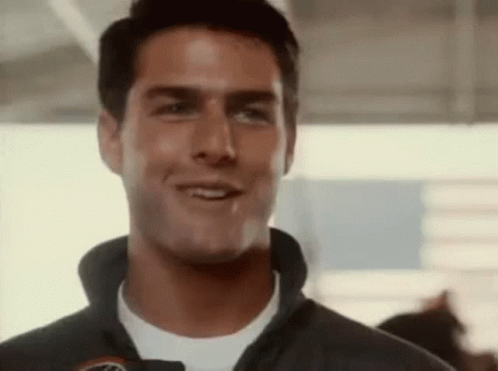 When it should have been aiming more here: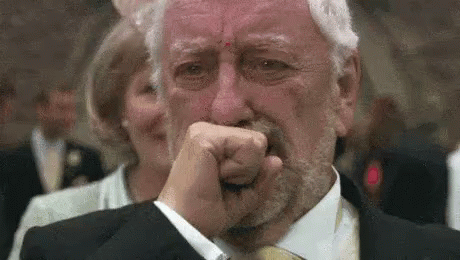 Regardless, it's hardly Walker's fault how his inclusion is billed, and the stark reality is that his immediate recall wasn't some kind of symbol or club statement, but a simple no-brainer given Fogarty's recent run of form.
Moreover, having served his prescribed penance, expressed genuine remorse and evidently sought to ameliorate the impact of his words, he knows – as we all do – that what happened last year is now part of his complex legacy. And that the reaction of the Bomber crowd was probably indicative of the reception he'll get, at least every second game, for the remainder of his career.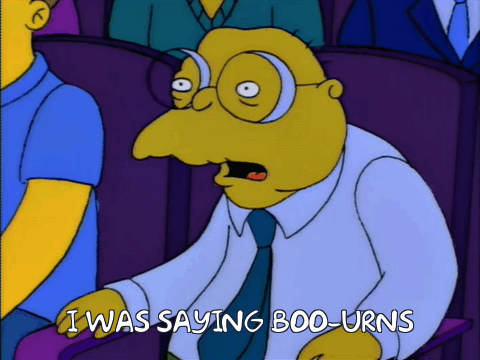 But with a team-high four goals to his name by game's end, it was far from a failed selection gambit (although, to be perfectly frank, we really could've used a fifth).
It was a game of both hope and frustration.
Given the scoreline, there were a multitude of moments that could have flicked the result, from the free and 50 against Frampton to the bargain-recruit of the decade Ben Keays' unfortunate attempt to intercept a Lachie Murphy kick that would have otherwise sailed through for a goal – clearly the most important touch on the goal-line since Diego Maradona.
It was a fast-flowing and high-scoring affair, with the Bombers goaling in bursts and spearhead 'Two-metre' Peter Wright dominating up forward; frankly, Essendon weren't the only ones missing Ben Rutten.
Still, we may have come up short against an undermanned and theretofore-winless Bombers, but there's always a bright side.
In this case:
For yes, even a Sunday arvo heartbreaker couldn't dilute the joy of the hapless Port – now alone and winless at the foot of the table – going goalless until well into the third term against ladder leaders Melbourne.
Although, I'll be honest, I was far more annoyed than I had any right to be when Dan Houston finally found the big sticks with the Power's 31st inside-50.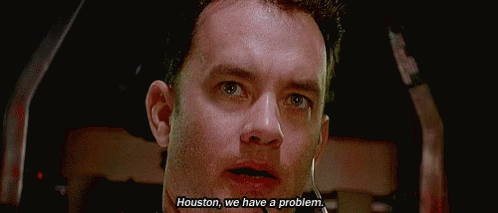 It all started ominously for the winless home side, conceding a goal within the first minute of play (which means they really conceded two goals in a minute, if you count the previous week's Showdown).
Even Channel 7 playing the Killers and interviewing Jake Lever in their post-match coverage couldn't kill my happy vibe.
I mean sure, I've no doubt Port will rally at some stage and will certainly finish higher than us on the ladder.
But then, we weren't the ones talking up our flag chances pre-season, either.
So yes, we're just one errant kick away from a 0-4 start of our own. But we're also two kicks off a 3-1 start.
So, just this once, I'm choosing to remain positive.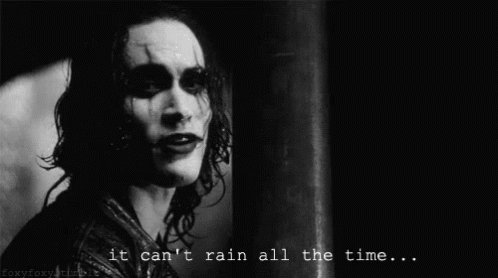 After a near-miss, an unlikely win and one outright poor performance against Collingwood, I had no idea which side was gonna turn up at Marvel Stadium yesterday – but I was reasonably sure it would probably be our best indication as to which of our first three round showings has been the anomaly.
And you know what? It was fine.
The key forwards continued to show a bit, with Himmelberg chipping in with a couple of majors and Gollant (still in just his fourth game) nailing a clutch goal late.
And with the reserves putting in yet another solid display, there's plenty of reason to believe, finally, in the wise counsel of noted football pundit Rachel Hunter: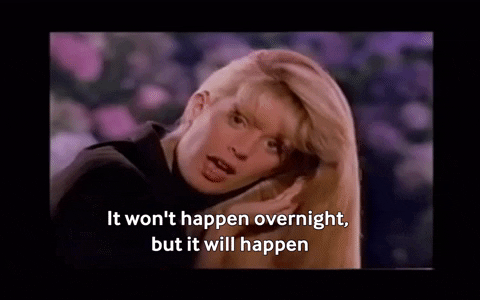 We might just need a little luck.
Touch of the Fumbles is InDaily's shamelessly biased weekly football column, published on Mondays during the AFL season.
Local News Matters
Media diversity is under threat in Australia – nowhere more so than in South Australia. The state needs more than one voice to guide it forward and you can help with a donation of any size to InDaily. Your contribution goes directly to helping our journalists uncover the facts. Please click below to help InDaily continue to uncover the facts.
Donate today