Touch Of The Fumbles: Our Grand Final
Our Touch Of The Fumbles correspondent returns to the field for an AFL season postscript as the Crows unusually walk away from a 2021 contest with a win – albeit at the trade table.
Well, it's mid-October and your humble Fumbles correspondent is already well-ensconced in the proverbial end-of-season Gold Coast mind camp, but that rarest of beasts – Adelaide finding an apparently decent player who wants to play for them and then actually manages to recruit them, without trading through the nose – is enough to warrant a brief return to ponder that perennial puzzle: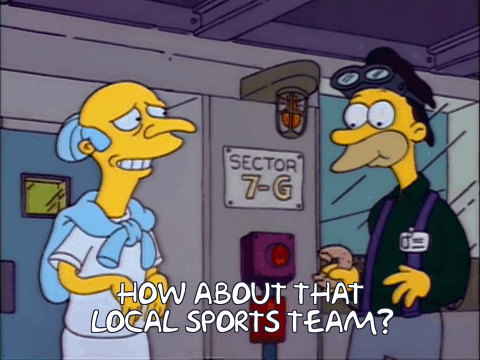 Yes, your humble correspondent had bowed out after the preliminary final, taking time out to enjoy that two-week lull before the AFL decider in which to revel in both Port and Geelong losing within a single glorious 24 hours.
'Twas the very best of times; it's much easier to be a Crows supporter these days when your team's not actually playing.
Moreover, at last the culmination of the footballing calendar was at hand; after six months, 23 rounds and eight finals, we were finally on the cusp of the biggest, most climactic moment of the AFL season.
Yep, the trade period.
Our grand final.
Which was already a more enticing prospect than the Actual Grand Final, since it didn't involve Jake Lever winning a premiership.
Not to mention that, unlike the last Actual Grand Final we took part in, it looked like we might come away with a win.
Sure, most of us had never heard of a Jordan Dawson before the last few months, or at least had never knowingly seen him play, or assumed he was a fringe and long-retired former Geelong and Giants ruckman.
And sure, one might reasonably be suspicious of a guy with two surnames who's coming off one breakout season after six years on an AFL list (although in this case he's clearly now the Greatest Player Of All Time™).
But while it's tedious and way too long and mostly fruitless, there's still something weirdly compelling about the trade period – despite the vast gulf between how professional AFL pundits think it plays out and how the rest of us think it plays out over almost two monotonous weeks.
Still, there's no better way to pass the time than fruitlessly typing the words 'jordan dawson' into your Twitter search function several times a day to see if there's any movement at the station, however minor.
Which, somewhat ominously, harked back to those halcyon days of similarly typing phrases such as 'jared polec' and 'steven motlop' into the Twitter search function, in the ultimately forlorn hope that having grown up as Port Adelaide supporters they might nonetheless feel compelled to sign up with the Crows, thus similarly confirming their status as the Greatest Players Of All Time™.
Which they didn't, of course, instead confirming themselves to be Massive Spuds™ – a couple of repressed Showdown memories notwithstanding.
But therein lies the compelling magic of the AFL's infernal meat market from hell.
For the thing is, for now at least, it's not about what Jordan Dawson can do, whether he has more improvement ahead of him and whether we Won™ the admittedly lacklustre trade period (we did).
No – for now, he is a symbol of something changing. Ever so slightly.
Because in the general order of things, whenever a young South Australian player tells the two SA-based AFL clubs that they want to come home, our response as Crows supporters has been invariably the same: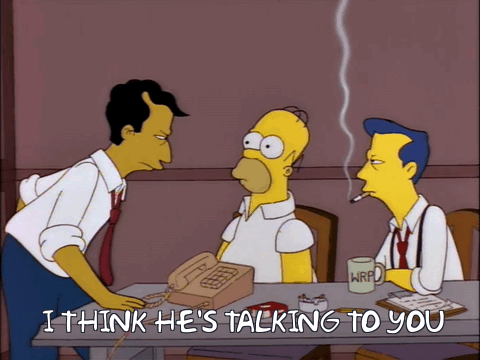 And as such, the notion that a so-called Wantaway™ Swan, having earmarked a move to SA, would actually choose the club mired near the foot of the ladder over the top-four-ensconced (albeit obviously entirely unlikable) Power… well, it did take a moment or two to process.
It helped, of course, that Dawson was a lifelong Crows supporter who grew up idolising Mark Ricciuto (as a player rather than a board member, presumably), although there were no doubt other factors that helped sway his decision.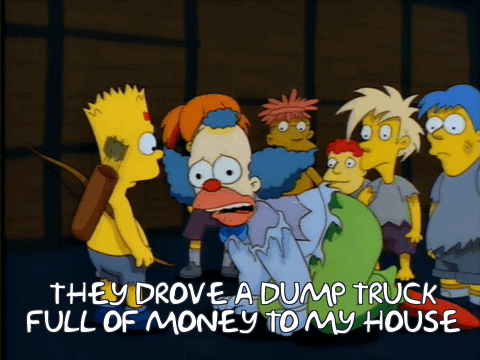 But having won the player over, there was then the minor question of coming to a trade deal with his current club.
After a range of seemingly acceptable offers were summarily dismissed, those consistently inconsistently AFL pundits swiftly decided that Dawson's value had evolved from a high-second-round draft pick, to a low—first-round one, to a high-first-round one with a low-second-rounder back in return, to a first-round and second-round pick, as long as we also chuck in half our starting squad and the entire board's firstborn.
Of course, though, Sydney's opening gambit demanding we hand over pick 4 for a player they drafted at 56 in 2015 was greeted with appropriate gravity.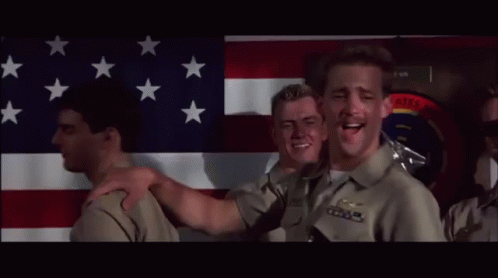 Through it all, though, loomed the perpetual threat of Dawson being Walked to the Preseason Draft™.
Apparently to enter the preseason draft one must walk there first; there is no other way to reach it.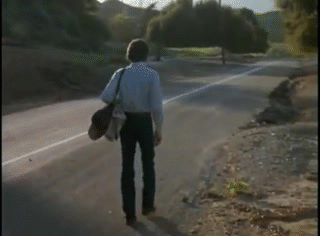 Anyway, when it became clear the Crows were simultaneously parlaying their entire draft hand into a 'Hail Mary' trade bid for North Melbourne's Number One draft pick, aka Jason Horne-Francis (well, either that or throwing up an ambit claim to spook the Swans), the Adelaide fanbase was fairly united about its proposed response to Sydney's demands:
Mind you, if we wanted to considerably improve our draft hand, it probably would have been easier and less convoluted to simply not beat Hawthorn, but that didn't seem to occur to anyone at the time so never mind.
Still, as the days wore on the impending sense of dread began to creep up that our Jordan Dawson foray was doomed to turn out like our Neil Balme foray.
We needn't have worried, of course.
The Swans, as it turned out, were about as good at haggling as an Australian tourist trying to hold their own with a Thai tuk tuk driver.
And so it was that the Crows completed that rare quadfecta (is that even a word? Who knows) – they found an apparently decent player, convinced them to play for the Crows, actually managed to recruit them and didn't get completely fleeced in the process.
And we should appreciate what a rare feat this is; in Adelaide circles, it's akin to those hapless pandas Wang Wang and Fu Ni producing an offspring, or a major road infrastructure announcement actually coming to fruition on time and on budget and running more than one way.
Still, Port has had an industrious few weeks too, befitting their status as the The Number One Team in South Australia and also the World™.
Sure, they didn't win the Grand Final (largely because they didn't play in it) but at least the AFL paid them a homage on the day by including an INXS song in the pre-match entertainment.
And, to be fair, the lyrics of the Eskimo Joe cover – "sometimes you kick, sometimes you get kicked" – were probably more relevant to their 2021 season than the usual one about not being torn apart, which of course they had been just a few days earlier.
They also celebrated their first Brownlow medallist, with Charlie's medal being won by bullocking mid Ollie Wines, who ironically enough didn't seem to fancy his namesake beverage.
Port Adelaide's first-ever Brownlow medallist: Ollie Wines. pic.twitter.com/Hik50i0iLa

— 7AFL (@7AFL) September 19, 2021
To be fair though, he had a great season and seems like he'd be a totally decent guy if he played for someone else.
Port then capped off the trade period with an audacious move to secure 25-year-old Giant Jeremy Finlayson who, they said, "offers us great flexibility as a tall forward, second ruck option", before trading out their 23-year-old tall-forward second ruck Peter Ladhams.
As for the Crows, our list overhaul continues apace, as our one-time small forward prospect Tyson Stengle now looks set to join the Brownlow-winning Paddy Dangerfield at Geelong. Which means the Cats have now recruited two ex-Crows with a proven ability to bring home Charlie.
They're primed for a big 2022, Geelong, having snared 31-year-old Jonathon Ceglar in the trade period, in a concerted bid to lower the average age of their list.
The post-season symbolism continued with SafeWork SA closing the book on the (non-proverbial) Gold Coast preseason camp, saying it didn't breach any workplace laws – an emblematic end, one hopes, to our tumultuous post-Grand Final implosion.
And luckily Safework SA didn't look into the 1992 preseason camp while they were at it.
So now we head back to the draft, armed with something that used to be as rare as a copulating panda around these parts: a (nominal) top-five pick.
It may not be much, but we're starting to accumulate the currency that's been in short supply in recent times:
Touch of the Fumbles is InDaily's shamelessly biased weekly football column, which is usually published on Mondays during the AFL season.
Local News Matters
Media diversity is under threat in Australia – nowhere more so than in South Australia. The state needs more than one voice to guide it forward and you can help with a donation of any size to InDaily. Your contribution goes directly to helping our journalists uncover the facts. Please click below to help InDaily continue to uncover the facts.
Donate today