Touch Of The Fumbles: A mathematical chance
As the broader AFL season explodes in off-field politics and COVID mayhem, the Adelaide Football Club appears doomed to see out the remaining rounds in a tedious spiral of inexorable mediocrity. Just in time for our second annual grudge match with the most annoying team in the world.
It's been a dramatic week for football, starting with confirmation late on Friday afternoon that a premiership coach and Hawthorn legend was being effectively cut loose.
But enough about Gary Ayres and Port Melbourne.
And talking of coaches the Crows have put out of work, Alastair Clarkson's impending departure from the Hawks sees him join a long line of AFL mentors whose departures were confirmed after games against Adelaide.
These include Schimmelbusch, Walls (whose grumpy commentary calls thereafter suggested he nursed a slight grudge), Laidley, Hird and, of late, Nathan Buckley – the only one on the list who, much like Ayresy himself when he left the Crows, was cut loose after a win.
And of course, Malcolm Blight – who is likely to remain the only AFL coach ever to leave one coaching job because the Crows were playing poorly and another because they played too well.
Still, one can't blame Hawthorn for wanting to move on from the Clarkson era.
After all, they've endured an almost-six-year premiership drought – and there's only so long their success-starved supporters will tolerate such abject failure.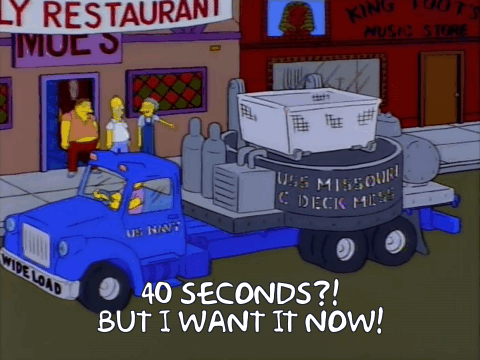 A stark contrast, indeed, to the lot of Crows' fans these days…
Anyway, the confirmation of bad blood was in stark contrast to a few days earlier, when all and sundry insisted they were still a happy team at Hawthorn, a notion that was readily accepted given that, in general, people would rather believe that journalists make up stories than that their football club talks a lot of bollocks.
Still, by week's end, the Hawks had turned back the clock to the glory days of Clarko's Cluster.
Of a sort, anyway.
And speaking of clusters, the one that spawned the current COVID outbreak continues to create merry hell, with the news that south-east Queensland – including Brisbane – would enter a snap lockdown, a measure that would of course necessarily entail major upheaval and dislocation.
For the AFL schedule.
The way things are going, I'd suggest they just shift the whole season to Tasmania. After all, the Apple Islanders are always asking for a team – now they can have 18 of them.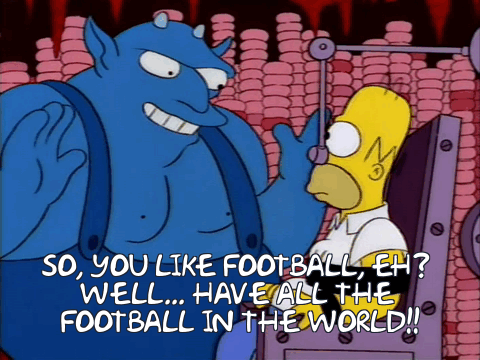 Still, you have to give the AFL fixturing boffins credit: they're fairly nimble with responding to evolving circumstances. In fact, if the AFL had been running New South Wales things might have happened quicker and more decisively and we might not now be in the position of having to rope in a crack defence force to round up the Delta variant.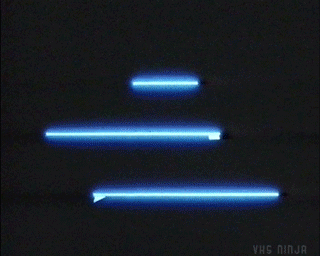 Anyway, we ended up with no fewer than five games being played across Sunday, which meant we could give our full attention to Saturday's blockbuster Crows clash with the ladder-leading Western Bulldogs in… *checks notes* … Ballarat.
Among the quirks of the COVID-adjusted schedule is the advent of ridiculously early games, which meant that, locally-adjusted, Adelaide hit the field before the clock had even struck noon.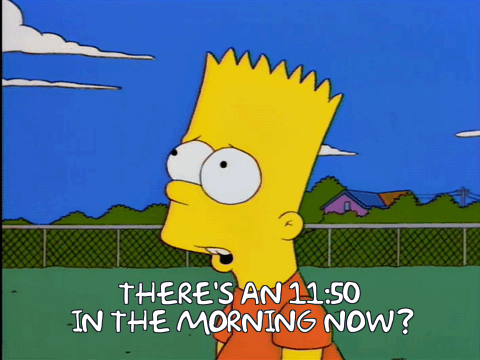 That, to be fair, was about the only remarkable thing about the game, which started brightly but was ultimately more or less what you'd expect from a bottom-four side playing the team on the top of the table on the eve of a finals campaign, with both sides looking like they just wanted to get the whole thing over with.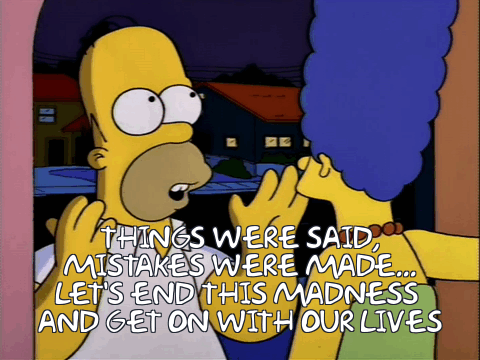 Still, if we have to lose, I'm glad it's to a team with a guy who has a Homer Simpson tattoo.
A tedious weekend just got worse when Port did exactly what everyone expected and beat GWS last night.
Even though it was entirely predictable, it was still kind of annoying, particularly since the Giants outplayed them for half the game, and could have gone into the last change just one point down and with all the momentum, but for Elliott Himmelberg's big brother Harry proving the old adage that 'he who hesitates is lost'.
For Harry took so long to decide how to kick for goal in the dying seconds of the third quarter that he got tackled and dropped the ball – in more ways than one.
The Power ran away with the game thereafter, and for all their mid-season mediocrity and general inability to beat top-eight sides (and, amusingly, GWS are no longer a top eight side as of the final siren last night) are now a game clear in the top four with three rounds to play, and are playing as well as they have all season.
So you wouldn't want to be the team that has to face them this week… oh wait.
The looming Showdown already has a few unanswered questions, such as where it will be played and whether there will be a crowd. But beyond that, there is a fundamental quandary: is it better to lose and avoid further stuffing our draft prospects, or win and potentially stuff Port's season?
Yes, I'm going with the latter too – but I sadly suspect we don't have a lot of choice in the equation.
For the prospect of a Crows win would be as unlikely as any in Showdown history.
And, you know what? I'm philosophical about it all.
With three rounds to go to finals, it's shaping as one of those years (of which there has only been one previously) in which it's almost a blessed relief to not have to bother with the added stress of trying to win a premiership during a global pandemic.
In fact, I almost feel sorry for all those teams ensconced in the top eight.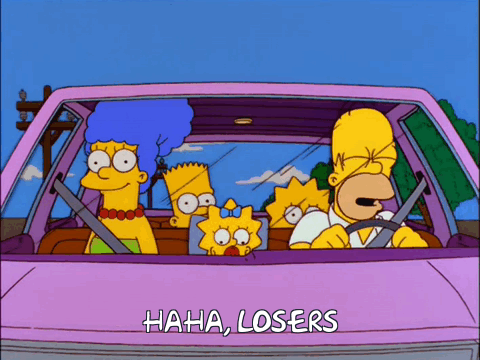 They're missing out on all the drama and intrigue of the battle for the real prize in this COVID-curtailed season: the Number One Draft Pick.
Despite Clarko's Clusterf***, their coach's looming departure seems to have re-energised the Hawks (well, for three quarters at least), and with any luck it will be a motivating factor for them to get a run on and win a few games late.
Even North appear to be in a rare vein of form – but would need to win two of their last three to fall from wooden spoon contention (one of which, however, is the prospective Jason Horne Cup against us at Adelaide Oval in the final round).
And don't count out a late charge from the Suns after a coaching masterstroke from Stuart Dew, who cannily deduced that percentage will play a significant role at the business end of the season, prompting his side's stirring 98-point loss to the Demons in front of a near-record crowd for a Gold Coast home game, of zero.
It's a log-jam at the bottom of the ladder, making this year's wooden spoon one of the most hotly-contested in years.
For now, we're still a mathematical chance – but an unlikely win against Port could yet halt our charge.
I wouldn't bet on it though.
Touch of the Fumbles is InDaily's shamelessly biased weekly football column, published on Mondays during the AFL season. 
Local News Matters
Media diversity is under threat in Australia – nowhere more so than in South Australia. The state needs more than one voice to guide it forward and you can help with a donation of any size to InDaily. Your contribution goes directly to helping our journalists uncover the facts. Please click below to help InDaily continue to uncover the facts.
Donate today