Touch Of The Fumbles: Three strikes
I think it was King George V who summed it up best when he uttered his famous refrain (and I may be paraphrasing here): "Bugger."
Because, let's face it, it hasn't really been our finest weekend, has it?
I mean, any weekend that your club loses a Grand Final is, of course, destined to be A Bit Shit.
That's the thing about grand finals.
They're grand, inasmuch as they have an intrinsic sense of occasion and theatre.
And they're also final.
Such that the age-old consolation, 'ah well, there's always next week', doesn't really apply.
I mean, sure, when losing a Grand Final, it helps to do so against a sympathetic team that genuinely deserves to win one.
But the fundamental premise underpinning it all remains that we did in fact lose and, in my limited but fast-growing experience, losing Grand Finals kind of sucks.
Before the game, one of my Twitter friends described the AFLW decider as a "perfect scenario", inasmuch as it would see the premiership won by either the Crows, or at the very least "a likeable team that very much deserves a flag".
For the unversed, by 'Twitter friend', I mean an acquaintance that I know only on Twitter and who therefore is not my actual friend irl (also for the unversed, 'irl' is how you say 'in real life' on socmed, and also 'socmed' is how you say 'social media' on socmed).
Still, I recall thinking similar thoughts to myself before the men's team infamously played Richmond in the 2017 AFL decider – that even if the worst was to happen, at least the flag would be won by a heretofore hapless team whose supporters hadn't tasted premiership success for 37 long years.
But as it turned out, three hours in the company of those very same supporters put paid to all that lofty sentiment, and I left the MCG that day confident that 37 years was nowhere near long enough for these people to suffer, and wishing another 37 years of failure upon them at the earliest convenience (which, unfortunately, is yet to transpire).
But that, I think, is one of the key differences between the AFL and AFLW: where the former is built on decades of spite and indoctrinated disdain, the latter is underpinned with a vast well of goodwill and enthusiasm.
Its game-day atmosphere – its very existence, indeed – is a sort of celebration of Australian football as a safe, inclusive space. Quite the opposite, really, to the way I always perceived the culture of the AFL, much as I love it (at least, apart from the fact that my chosen team is one of the more frustrating to have ever played the game).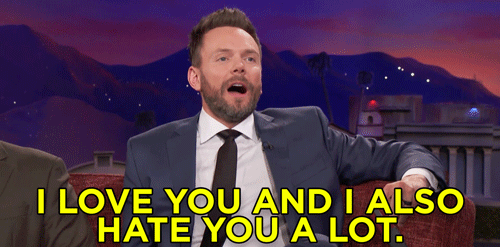 When he was given life membership of the Adelaide Footy Club a few weeks back, Neil Craig said of the women's team: "I love the way you play, I love your passion and competitive spirit."
But that spirit wasn't quite enough on Saturday when, for the second successive time in a Grand Final, an Adelaide captain was felled by a serious knee injury, and when – for the first time – the Crows couldn't get it done on that one day in March, or April, or whenever.
Unfortunately for the Adelaide women, the club curse apparently dictates that you will win two early flags, but then nothing else for a generation.
Oh, and also that your third Grand Final will be your worst by a mile.
As it turned out, the women's decider was awkwardly timed to clash with the Crows' reserves side's Round Three match against the reigning SANFL premiers, which meant true believers could enjoy not one but two Crows losses in the space of a few short hours.
Not that I'm generally particularly invested in the fortunes of the Adelaide SANFL side, but I must admit now that we're officially in Rebuild phase I have more cause to follow their travails.
And joyously, in a touching display of club spirit, the Crows SANFL side impressed with a truly magnanimous gesture – they collectively opted to protest the AFLW Grand Final's unfortunate scheduling by simply refusing to turn up to play.
At least, I think that's what was going on: either that or they were just really awful.
Even worse, the team's leading possession-getter was a guy who retired from AFL football in 2014 – and who was only roped into playing for the SANFL team a couple of weeks back.
At the other end of the ledger, Chayce Jones – our top-10 pick in the much-touted superdraft of 2018 – finished up with just five touches.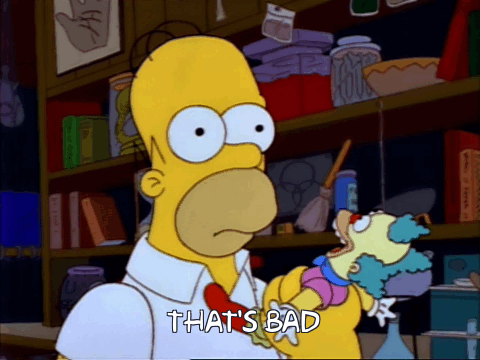 And then the crowning insult: this team that supposedly carries the nucleus of our future success was taken apart by a guy we delisted only a few months ago, as Riley Knight helped himself to 34 touches and a couple of goals.
Oh, and that Stengle guy we let go a few weeks back after a few wayward episodes?
He kicked four goals from 21 touches and five inside-50s.
So we sure showed him!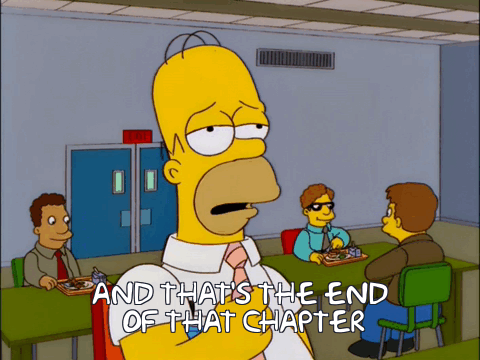 Anyway, needless to say, what was left of the SANFL fixture wasn't much consolation for despondent Crows supporters looking for solace after the AFLW Grand Final – although to be fair, most Crows supporters seem entirely oblivious to the quaint activities of their club's reserves team anyway, and (quite rightly) continue to support whomsoever they always did in the state league (on which front, the performance of my nominal side was no better, completely capitulating at home to North Adelaide).
In other words, it was shaping as a shiteful footy weekend of epic proportions.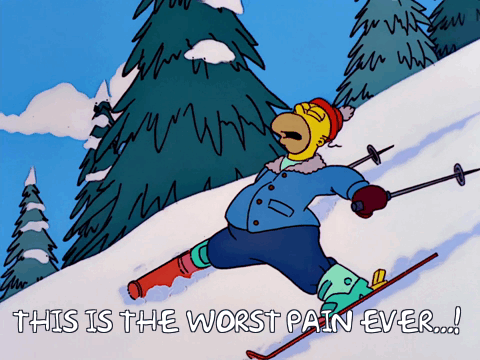 A round so bad, there was even scant schadenfreude consolation to be had: Brad Crouch's Saints got smashed again, and Carlton looked pleasingly hapless, but these small slivers of solace were more than undone by the fact they facilitated big wins to Richmond and Port Adelaide.
At least my archaic computer was doing its best to cheer me up:
Anyway, all of this meant that, by yesterday's game, there may have been more riding on the result of a typically turgid home slog against Freo than it probably deserved.
And, unsurprisingly, this was the weekend that the Adelaide men opted to relapse into mediocrity.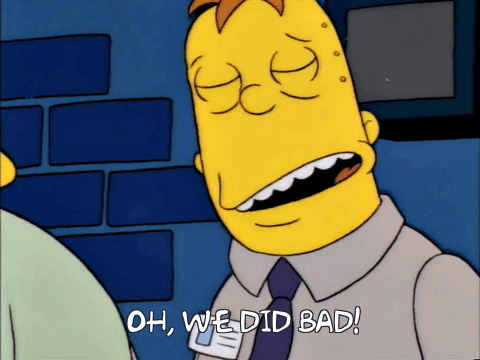 We can't judge them too harshly, of course, even though they lost to a team that was outside the eight, haven't played finals since 2015 and hadn't won away from home all year.
After all, for all the heady optimism of the opening rounds, we're still the reigning wooden spooner – and, let's face it, wins against Geelong, Gold Coast and North look less impressive with each passing week.
Shane McAdam continued with his season strategy of being quiet for the first three quarters – and this week threw in a bonus quiet quarter in the final term for good measure.
It wasn't all bad – Tex and Murphy each hit the highlight reel with contenders for mark and goal of the round, respectively, and the home side briefly rallied after falling behind in the third and even managed to hit the front halfway through the last.
But, after working so hard to extricate ourselves from the hole we'd dug, we then leapt straight back into it, conceding the next four goals in a few minutes of madness.
Not that any of us had high hopes for the season, but snaring a couple of unlikely early victories only to piss away a winnable game at home just feels kind of… stupid?
Especially with a run of genuinely daunting matches on the horizon, including the aforementioned and much-despised Port and Richmond.
At least, I guess, if we completely drop our bundle from here we'll get another high draft pick, allowing us to recruit a gun young player and then break his spirit with a few years of getting thrashed in our hapless reserves.
Still, I haven't seen so many bad results for my team in one weekend since the final round of 2016, when we shat the proverbial bath against West Coast at home, and thereafter needed just one of four other matches to go our way in order to cling on to a top-four berth.
None of them did, and the last one of the weekend didn't by a mere point.
That was a bad weekend – but this one feels somehow worse.
For in the wash-up, the women's team have a whole new mountain to climb, the men's side's early momentum has stalled – with memories of last year's insufferable drought niggling in the memory – and the reserves side's form suggests a future that isn't yet bright enough to warrant shades.
As King George V might have possibly once said: "Bugger."
Touch of the Fumbles is InDaily's shamelessly biased weekly football column, published on Mondays during the AFL season.
Local News Matters
Media diversity is under threat in Australia – nowhere more so than in South Australia. The state needs more than one voice to guide it forward and you can help with a donation of any size to InDaily. Your contribution goes directly to helping our journalists uncover the facts. Please click below to help InDaily continue to uncover the facts.
Donate today