Touch Of The Fumbles: Make Adelaide Great Again
Vintage 2020: when your crap football team finally gets a home game fixture with spectators allowed – and it's scheduled on your wife's 40th birthday.
Which is to say, this is the situation that has befallen your Fumbleland correspondent, whose much-maligned side is finally fixtured to play at a half-full Adelaide Oval – on the day my football-averse other half kicks off her fifth decade.
And when I say "football averse" – to be frank, she kinda hates it.
As in, the soothing muzak of a baying crowd actually makes her physically nauseous.
Which is odd, because the lack of it in Round One had a similar effect on me.
But, to sum up, my wife is not someone whose idea of a Perfect 40th Birthday is a) to go to a Monday night football game, or b) that her husband goes to a Monday night football game, or c) that the football game is broadcast in any form in the house, or d) even mentioned at all.
Which leaves me a mere fortnight to ponder the eternally delicate conflict of loyalties between my wife and my football team, and indeed the possibility of a brilliant way of reconciling them both in a compromise where everybody wins.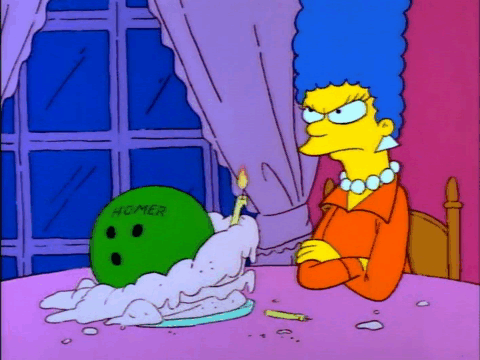 Although, of course, winning is not something we associate with the Adelaide Football Club these days.
So really, this should be a no-brainer.
In fact, I'm sitting on the Golden Ticket here: I have the perfect excuse to not have to sit through us losing to St Kilda for the first time since that 103-point drubbing in 2011 that cost Neil Craig his job.
For while the headlines after yesterday's lacklustre defeat to the heretofore winless Dockers proclaim the Crows are now at "rock bottom", I'm quite sure there are further depths to be plunged – and possibly for some considerable time.
Years, indeed.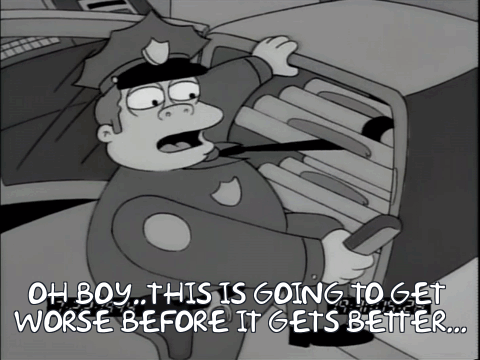 And since here at Fumbleland we are wont to complain about things even at the best of times (which these clearly are not), it's gonna be a long few years indeed if we have to find a new base level of despondency and outrage week after week.
So, for now, let's just acknowledge that the Crows yesterday were mostly Quite Bad, and move along.
Let's instead attempt to find some positives.
For a start, Port lost – which is always a consolation, especially with Charlie Dixon suddenly becoming Charlie "Kicks-none". And according to the rule that I just made up, when another team contains three or more of your team's former players, you're entitled to barrack for them – even more so when they're playing Port.
So Brisbane's 37 point win over the Power was almost like beating them by 37 points ourselves, really. And moreover, almost made me forget the 37 point beating they handed us only one week earlier.
Moreover, against Freo (who are, admittedly, not very good either) the Crows did manage a couple of genuinely exciting passages of play that saw the ball propelled from one end of Metricon Stadium to the other with dazzling speed.
Sure, both resulted in shanked kicks for goal, but that too can be considered a Good Thing.
Indeed, thank God for our woeful conversion rate.
For a second there, I thought we might accidentally pinch a win, thus ruining our meticulous draft strategy.
Because surely that's what it's all about now, right?
I mean, I'm not suggesting we're tanking – per se –  because we're clearly not very good at all. But it'd still be a shame not to have our prime pick of this year's best young talent simply because we decided to show up for a few minutes against Freo in one of the most forgettable games of the worst year of football in history, wouldn't it?
Not that there weren't things to play for.
Neither team, for instance, had won a game since August 3 last year – which means, even allowing for the COVID-curtailed season – that we're now on the cusp of going an entire calendar year without a win: something not even Gold Coast nor GWS managed in their nadir.
If we lose this week (I forget who and where we're playing, but it doesn't really matter I suppose) we'll equal our longest ever losing run from 1999-2000, which at the time felt interminable but was at least preceded by two premierships and followed by a brace of victories, including one of our greatest ever Showdown wins.
And we almost certainly will lose: so poor was the standard displayed for extended patches from both sides yesterday, the game's main redeeming feature was arguably that so few people bothered watching it. Right?
Oh wait…
Prime-time 🍿 pic.twitter.com/olUkBCRfJo

— 7AFL (@7AFL) July 4, 2020
Yes, as it turned out this Very Forgettable Game was in fact rather historic: reportedly, the first time an AFL game has been broadcast live (and on the 4th of July weekend, no less) on Fox's primary US sports channel during Saturday night prime time (on the west coast, at least).
And also the last, presumably.
In fact, so bad was the contest that it wasn't merely the likely end of the AFL's hopes of cracking the US market, but potentially the death knell for the entire US-Australia Alliance.
Hell, even the sad few who had jumped aboard our doomed jalopy in lieu of other global sporting pursuits were noticeably underwhelmed.
This start, not great!!!

— Chris (@frostedfrakes) July 5, 2020
Which is a shame. For we've seen the likes of NFL punter-turned-podcaster Pat McAfee helping build the AFL brand stateside during the COVID lockdown, after jumping on the Collingwood bandwagon – and what a spectacular rollercoaster that bandwagon is proving to be. Though one might humbly argue it could be a Good Idea for the pundits' premiership favourite to try to win a game or two at some stage?
But this US showcase could have been our Big Chance to snare a similarly high-profile sympathiser:
That was a great football game.

— Donald J. Trump (@realDonaldTrump) December 1, 2013
Someone, perhaps, with an appropriately parochial bent, who could rail against the decidedly one-sided commentary:
WITCH HUNT!

— Donald J. Trump (@realDonaldTrump) December 10, 2019
Someone indeed who could manage to paint us as a competent – even brilliant – football side, even in the face of all evidence to the contrary; who, after one of the worst first halves in the history of modern football, in which the siren for the long break coincided with the scoring of our first goal for the match, could still sell the audacity of hope:
Of course, it didn't quite turn out that way, and by the final stanzas it was hard enough even to maintain consciousness, let alone muster enthusiasm.
But still – an opportunity lost to showcase our culture, skill and sportsmanship to the world.
Of course, it didn't help that the game coincided with the latest revelations about the mysterious goings-on during our last extended stay at the Gold Coast, back when we were still a good football side (or at least, back when we first stopped being one).
It's just a hunch – but I'm starting to feel like this whole camp thing might not have been such a great idea…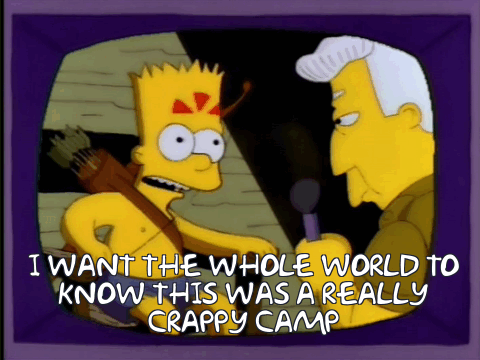 I mean, when you see it written down, sending your Grand Final-qualifying team out on a magical mystery wilderness tour to play Deliverance with a weird dude known only as "Wolfgang" seems just a tad strange, right?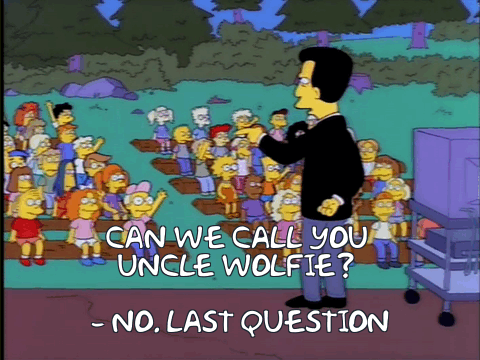 But bizarrely the reported carefully-honed regimen of physical and mental torture didn't quite achieve its lofty ambition of making the team play better, instead igniting a swift (yet somehow simultaneously painstaking) collapse from premiership contention to complete meltdown.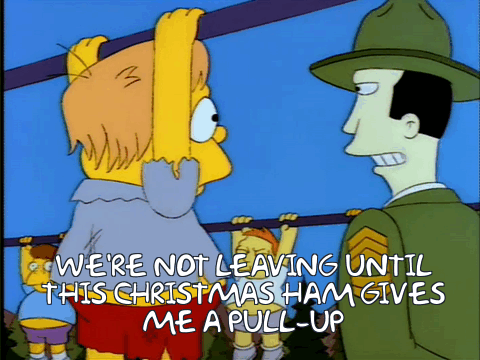 Still, the only thing stranger than the camp itself appears to be the reaction from Adelaide supporters to hearing any new details about it.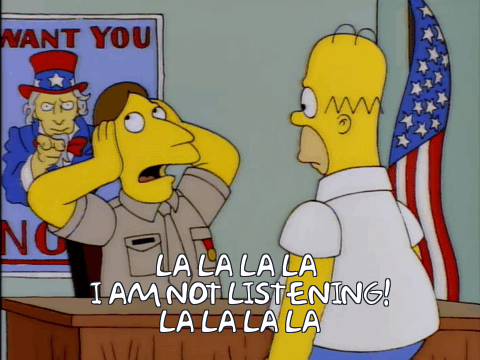 It's probably worth pointing out that just because you'd prefer something to not be true, doesn't mean it ain't.
And similarly, just because someone says something isn't true, that doesn't necessarily mean it ain't either.
Quite a few people point to the fact that all the reported players' comments in The Age article are unattributed.
This is true. Much better to have players putting their names to things, isn't it?
Like this great quote from Eddie Betts on FIVEaa last August: "I'm contracted to the Adelaide Football Club and I'll be playing footy for the Adelaide Crows… there's been a lot of rumours the last couple of weeks about me leaving, which (are) completely untrue.
"I don't think I'll be sitting down and talking to the other clubs."
Well, that's all right then!
The reporter who wrote yesterday's story has also been singled out for criticism, because he has written previous stories about the Adelaide Footy Club.
Like… um, the one about players being unhappy with the camp.
Which was nonsense, the club assured us.
Or the one about Mitch McGovern wanting to leave.
FAKE NEWS!

— Donald J. Trump (@realDonaldTrump) June 1, 2020
Again, ridiculous. Even his manager said so, telling News Corp at the time (quite unhelpfully really): "We've all heard… that players are looking to get out of Adelaide, but to put Mitch McGovern in that group is ridiculous."
And even though McGovern has in fact left – along with Betts, Ellis-Yolmen, Jenkins, Greenwood, Hampton and so on – the Grand Narrative remains that this was all part of some ingenious plan all along.
So, even though before the camp we were a strong side, and after the camp we weren't; and even though a bunch of players have now left and cited the camp; and even though the club has now even acknowledged that the camp was a big mistake, Crows supporters aren't buying any talk that we might have stuffed this up on a nuclear scale. No, our only concern is that some of the reporting penetrating this whole web of secrecy and deceit may have been a touch overzealous.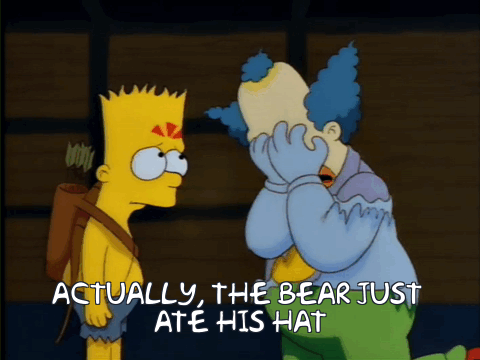 Anyway, fear not: we now have a new coach and a bunch of new players, and while there's not much evidence that they can actually collectively win games, Matthew Nicks assured us via a News Corp interview last week that the whole group was "enthused and excited and is sticking fat" – a particularly unpleasant expression that I first heard when Wayne Brittain used it repeatedly in his farewell speech after being sacked from Carlton at the start of their 18-years-and-counting rebuild.
So that's a relief then!
There's an odd shoot-the-messenger thing when it comes to bad news being reported about the Adelaide Football Club, which has always struck me as unhelpful.
Not least because blaming the media for our own failings is, in fact, a pastime we usually like to associate with someone on the other side of the Atlantic.
Football, apparently, is not like other areas of life, where we seek and demand transparency and accountability.
Instead, we prefer tribalism and unquestioning loyalty.
Which is fair enough – though I'd argue that loving your football club is akin to loving your country: you're allowed to do so while still disapproving of the way it's being governed.
Get InDaily in your inbox. Daily. The best local news every workday at lunch time.
Thanks for signing up to the InDaily newsletter.
Though the Crows, of course, are not a democracy – and the great irony of whatever happens from here is that it will be entirely determined by the architects of our current predicament.
Which is perhaps why, after hardly missing a home game in around two decades – and when I have had to, unaccountably stewing over the fact for several days – this time round I'm really not too bothered that I won't make it to our long-awaited comeback to Adelaide Oval.
After prioritising my eternally-frustrating club for all these years, this time – this one time – I'll be choosing something else.
This time, at least, I've literally got something better to do.
Touch of the Fumbles is InDaily's shamelessly biased weekly football column, published on Mondays during the AFL season.
Local News Matters
Media diversity is under threat in Australia – nowhere more so than in South Australia. The state needs more than one voice to guide it forward and you can help with a donation of any size to InDaily. Your contribution goes directly to helping our journalists uncover the facts. Please click below to help InDaily continue to uncover the facts.
Donate today