Touch Of The Fumbles: Power outage
Disappointingly, the Crows had a win yesterday, potentially derailing their 2018 strategy of chasing high draft picks. But our Fumbles correspondent is mightily consoled by the curious case of Port Adelaide, whose swift fall from flag fancy to flop has quickly become the season's great feelgood story.
There's a certain irony, I'll concede, that after so long lamenting Adelaide's inability to prevail when you need them to, our season will likely end with a pair of wins – where losses would be far more helpful.
For here we are at what is colloquially (and somewhat annoyingly) known as 'the pointy end' of the season; in our case, the point being to maximise our draft bounty in one of those rare years in which South Australian talent is at a premium.
So I'll admit, as the Kangaroos were surging toward victory in the last quarter, I was genuinely confused as to which outcome I was supposed to barrack for.
For while a loss is neither here nor there at this point, there's every chance that a win next weekend against Carlton could see us jump one, possibly two, rungs up the ladder.
Which, while it may provide some aesthetic solace and ephemeral consolation, is about as helpful as a Media Management course run by the West Coast Eagles' integrity officer.
No, at this point Adelaide should be reaching the same conclusion that Kane Cornes once arrived at before he quit the fire service: that now is no time to be climbing a ladder.
Moreover, there's generally scant consolation in beating the Roos these days. Not least because they're one of those workmanlike teams for which you struggle to recognise half the players, which makes it hard to maintain an appropriate level of confected antagonism.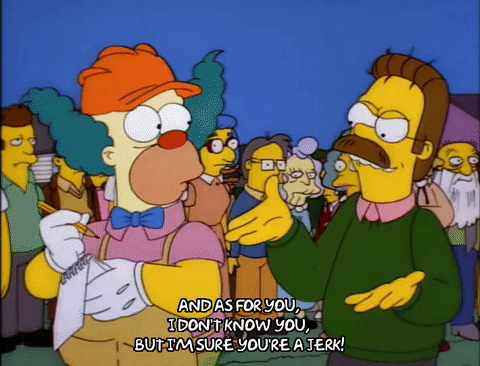 But sure, there are historical precedents, not least our 1998 flag, which remains one of the more unlikely premierships in the brief life of the national competition.
Yet that was, of course, quite a while ago now. And to remind us of just how long, the club held a 20-year premiership reunion on the weekend, ensuring it marked the memory of our last flag in the most appropriate way possible. By…um… not actually making the finals.
I mean, sure, I'd long hoped that we'd commemorate the two-decade milestone by… I don't know, winning another flag or somesuch. But narrowly prevailing in a pointless dead rubber against a fellow also-ran is nice too, I guess.
For, alas, it appears the club has some novel idea that it's supposed to be… wait for it – winning games.
I mean, great concept and all. I like where they're going with it. But really, this strategy would have come in a lot more handy about three months ago.
Instead, the Crows' newfound zeal for victory is a bit like Eddie Betts' season in general – I can see what they're trying to do, but the timing is all off.
Last week, Don Pyke pointedly insisted that the club's approach to the season's final two games would be to "play to win and finish the season off really strongly".
By which he actually meant, presumably, that the club's approach was to "try our utmost to slide down the draft order despite already being out of finals contention".
And it wasn't as if a golden opportunity hadn't presented itself to test out the odd uncapped player – such as emergency-listed forward prospect Elliott Himmelberg, who signed a new contract last March that apparently stipulated he was not allowed to actually play any games.
Particularly after Tex Walker was handed a two-match suspension for a careless tackle, a ban so timely for the struggling skipper that one suspected he was already in holiday mode when he heard the news.
But despite the bitter disappointment of coming away with a win, it was nonetheless a good weekend.
A high watermark, indeed, in a lean season.
For this was the weekend that Port Adelaide completed its bizarre fall from flag fancy to flop.
Early last month, after five wins on the trot (some of them admittedly against pretty crappy teams), the Power were ensconced in the top four ahead of what appeared a fairly favourable run home.
But that run started with a bizarre away loss to Freo (which included one of Port's now-trademark goalless quarters) en route to a less-than-imposing one win from six matches.
Back in June, after our own bizarre away loss to Freo and in the midst of that enjoyable four-game losing streak that typified our mid-year malaise, I mused that our only consolation for the season – along with our newly-purchased baseball team, of course – might be for Port to sweep all before them en route to a Grand Final berth, at which they get smashed by a margin exceeding ours from last year, or ideally even theirs from a decade ago.
I wouldn't have contemplated the prospect that Port would tumble out of contention altogether in one of the more random collapses of recent years.
Saturday's final-quarter capitulation to Collingwood, compounded by Melbourne prevailing against West Coast to break their own 12-year finals drought, leaves Port a game outside the eight with one round to go.
Still, their passage back into the major round is pretty straightforward.
They just need to beat Essendon on Friday night, and then see the hapless Suns vanquish Geelong at a ground at which the Cats accounted for Freo by a mere 133 points.
Of course, if they'd managed to snare just one more win in recent weeks, the whole equation would look very different.
So all I can say is: Thank God Josh Jenkins didn't hit the post!
For if the denouement of that first Showdown was indeed the defining moment of Adelaide's wretched season, the great quirk of 2018 is that the final reel of the second Showdown is similarly the defining moment of Port's.
How terrible for them…
But the reality is, they aren't in contention because they're simply not playing well enough often enough. Despite preseason prognostications of big things to come, they're just not all that… well, good.
Their Achilles heel appears to be a phenomenon that, if I were (God forbid) a Port supporter, I'd call 'The Phantom Menace': they have a propensity to collectively randomly disappear mid-game.
It's unclear how they can grapple with this peculiar anomaly in the off-season. Have they considered Mindfulness Training?
If not, I know of a great mind performance company they could try…
And so, a season that promised to see both SA teams finish in the top four for the first time since 2002, looks likely instead to see them both miss the eight altogether for the first time since 2011.
If Port fans are wondering how to pass the time in September, they could always get together for a singalong – although I'd suggest something other than the anthem below which, like their season in general, has not aged well.
Get InDaily in your inbox. Daily. The best local news every workday at lunch time.
Thanks for signing up to the InDaily newsletter.
https://www.instagram.com/p/Bl2T6t2gUkj/?utm_source=ig_web_copy_link
As for Adelaide, we're off to Melbourne to play the wooden-spoon-bound Blues.
As ever, I am hopeful of a good outcome. But failing that, a win will just have to do.
Touch of the Fumbles is InDaily's weekly AFL column, published each Monday during the AFL season. Yes, it's shamelessly biased. Even up the score in the comments section below.
Local News Matters
Media diversity is under threat in Australia – nowhere more so than in South Australia. The state needs more than one voice to guide it forward and you can help with a donation of any size to InDaily. Your contribution goes directly to helping our journalists uncover the facts. Please click below to help InDaily continue to uncover the facts.
Donate today